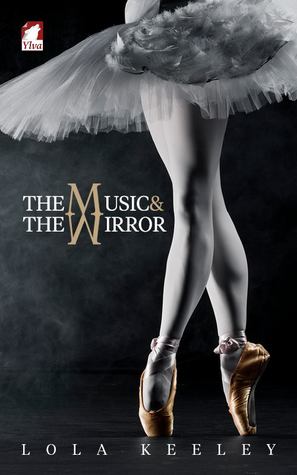 The Music and the Mirror is another full on thawing the Ice Queen romance and my oh my it is a beautiful slow burn romance. The prologue is breathtaking and the writing is eloquent. It is clear the author has an inside track/close relationship with these artists en pointe. It was easy to fall into the grueling schedule of workouts and feel the jealousies, suffering and joys experienced by everyone from the chorus to the prima ballerinas. What a life.
Balance the drama on stage with the enthusiasm of newbie dancer Anna Gale and her interaction with Victoria Ford. Their scenes together sizzle and I loved the natural progression of their relationship from teacher/student through master/protege and finally lovers. Bonus points to the author for allowing these two dynamic women to communicate. Wonderful stuff.
The author's name choice for her ingenue was not lost on this reader. Anna Gale shares a surname with another famous wide-eyed girl. Seeing the world of professional dancers through Anna's eyes felt very similar to Dorothy Gale's first peak at the Emerald City in the Wizard of Oz. Both are awed and overwhelmed. Both are sweet but carry within them a spine of steel and the resourcefulness to succeed where others would shrink away in fear. I loved Anna's determination and resourcefulness in her pursuit of stardom and the woman of her dreams.
Ms Keeley has set a high bar(re) for future books. Lucky us.
ARC received with thanks from publisher for review.